MPP IN CORPORATE
TAKE PART IN AN ECOLOGICAL CHALLENGE AT WORK
The ecological challenge that unites your teams around a common denominator... the Planet!
Next edition on May 22nd 2023 
Next edition on September 25th 2023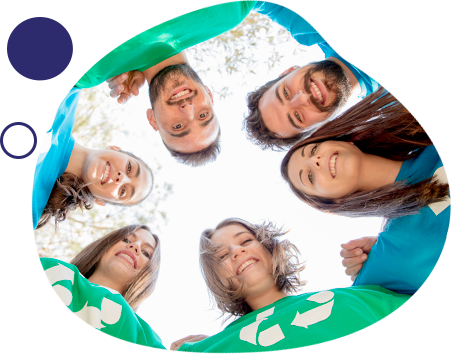 Why starting a league
in your company?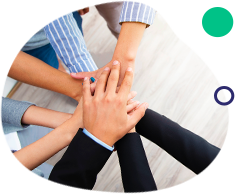 > Team Building with impact
Have a good time with your colleagues... for 3 weeks!

Unite your teams around a common denominator

Create a community of ambassadors on environmental issues
> An active environmental approach
Reducing the ecological footprint

To develop skills on various environmental issues

Identify areas for environmentally responsible improvements within your company
> A fun and motivating game
Let your teams take ownership of the subject, they will be relatively autonomous in finding solutions

Rely on the levers of competition and emulation between colleagues

To inspire with the MPP tone: light and lively
> Internal & external communication
Evaluate your company's ecological impact and commitment on the basis of the challenges achieved by your employees

Use the results of your leagues to communicate on your eco-responsible actions
Participate in the discovery webinar
Challenge in the company 

   



We organise Webinars each week, to choose a date: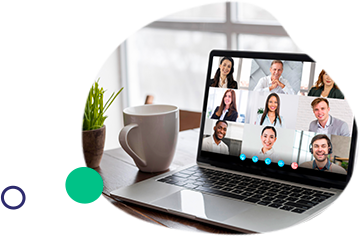 Ma Petite Planète (MPP) is a team game offering ecological challenges to be carried out during 3 weeks.

Our purpose? Raise awareness and get as many people as possible to take action for the protection of the planet!
The aim? Complete as many bonus challenges as possible and avoid as many of the 20 malus challenges as possible.
The offer, that is dedicated to corporations, local and regional governments and communities, and associations (yes, we assist all types of organisations!), is a service provision charged depending on the size of your organisation and the number of players.
La mise en place est simple, la mobilisation est conséquente !
Nous vous accompagnons tout au long du projet :
✅ Kits de communication pour embarquer un maximum de personnes
✅ Présentation du jeu aux équipes
✅ Formation des ambassadeur.ices à l'animation et introduction aux enjeux de transition écologique
✅ Support technique
✅ Points d'étapes hebdomadaires
✅ Cérémonie de clôture et remise des prix
✅ Bilan d'impact environnemental
Votre participation financière permet également de proposer l'application gratuitement pour le grand public et le scholar (dès la maternelle et ce sont des players redoutables !).
En moyenne, 1 joueur.se en entreprise permet de financer la participation de 5 élèves !
Si cela vous intéresse, je vous invite à nous écrire via le formulaire ci-dessous ou à participer à l'un de nos webinaires de présentation pour venir découvrir le challenge.
our support

within your company

      
We assist you before, during and after the challenge to mobilise your employees around the project and multiply your company's impact!
Preparation
We introduce you to the game, help you with the engagement with the communication kit and train your most motivated employees to be ambassadors!
Launching
We offer a personalised coaching to motivate the teams from the very start.
Follow-up
We give weekly stage reviews, internal ranking and advice to help the teams surpass themselves.
Fence
We summarise your accomplishments, reveal the final ranking and award prizes.
Checkup
We discuss your company's environmental impact assessment and give advice to go further in the process.
This retroplanning is to be adapted to the size of your university/institution and the timing constraints
If you want to set up the challenge in your company, community or university, please contact us to discuss and quote.
The association's economic model is largely based on providing services to companies, in order to make the game free for the general public and schoolchildren. 
Objective:
Supporting your employees' eco-responsible practices to facilitate your company's ecological transition.
Discover the MPP corporate challenge
At BUSINESS FRANCE
Customer accounts

Their MPP experience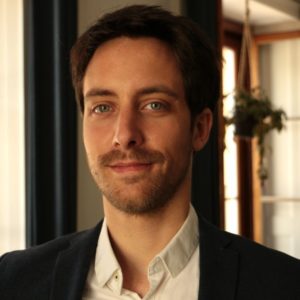 MPP is the perfect answer to this need for awareness...
" "Awareness" is where it all has to start! People have to start to become aware of what they eat, what they buy, how they live... MPP perfectly responds to this need for awareness and it is a pleasure to be part of this magnificent adventure that is change "
Joris Bracelli
Senior Supply Chain Specialist – Takeda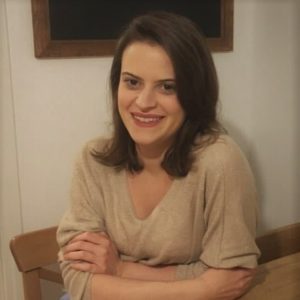 Sharing one's own feelings and experiences with colleagues whom one

is not necessarily in contact with every day.
" This game pushes us to be informed and to become aware of today's ecological challenges and to take the step to undertake actions that we did not dare to do alone. Exchanges within the teams also help to create links sharing one's own feelings and experiences with colleagues whom one is not necessarily in contact with every day. "
Laure Peslherbe
Assistant Quality and Environment Manager – Lincet cheese factory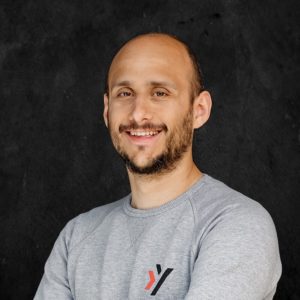 The challenge was positive at both the collective and individual level

.
" A very good experience for the entire Travelfactory team. The challenge has been positive on a collective and individual level. You learn a lot things and you start doing lots of things. small concrete gestures, to which we wouldn't have thought! "
Gregoire Chadenet
BU Director Millennials - Group Travelfactory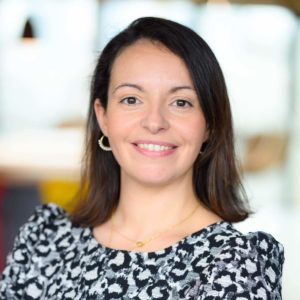 A very nice human experience, which brings together employees who are sometimes very far apart around a common cause.
" Through our work as insurers and investors, we witness the changes in our natural, social, economic and technological environment on a daily basis.
To preserve our planet, we are convinced that we must raise awareness of these issues among our customers, our sales forces and our employees and propose a concrete way to take action.
Allowing our employees to take part in the MPP challenge is an opportunity for them to highlight their actions in favour of the planet and also to learn how to improve their environmental impact. "
Célia Kharif
CSR - SSE Project Manager at Abeille Assurances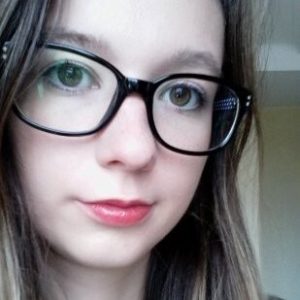 Great challenge...
" Great challenge that allowed us to talk almost exclusively about ecology over 3 weeks and to have a good team cohesion! "
Lou Regnier
Methods Technician – Vinci construction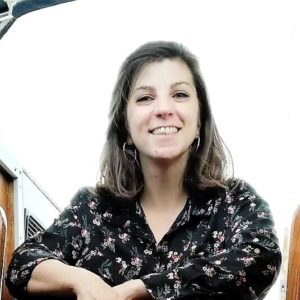 Big success...
" Big success for this challenge which, not only makes you go to bed less stupid but also has the merit of making us laugh! "
Dorine Arouin
Head of Resources, Housing Unit – Samusocial de Paris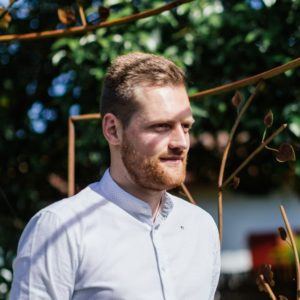 Congratulations to the Ma Petite Planète team for creating
for this challenge and for all the support provided.
" This challenge is the best way for a decision-maker to combine team cohesion and alignment with the ecological and societal challenges of our common future, all the while being in action in a very playful and accessible way, whatever the level of sensitivity of our employees. "
Romuald Caron
CSR Manager at BGE Hauts-de-France,
Read about their participation on their blog!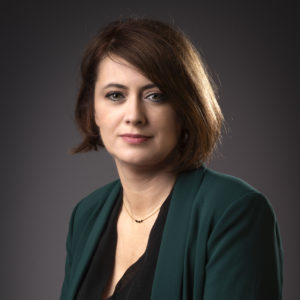 A civic commitment, a federative and convivial action, positive impacts on our environment
" We have launched the Ma Petite Planète challenge in June 2021: a civic commitment, a federative and convivial action, positive impacts on our environment... Exactly what the Yvelines Department wishes to achieve in its sustainable development approach and for its employees ! 19 teams were formed, for a total of 185 participants, allowing to strengthen existing links and to meet new colleagues, even from a distance.
And after 2948 challenges completed in 3 weeks, we organised a visit to the Domaine de Madame Elisabeth with all the participants. It was a special visit to discover the greenhouses and the organic vegetable garden of the Domain: 1800 m² of fruits and vegetables that directly supply the Parisian palace "Georges V", managed by the teams of the Department. It was an opportunity to discover the work of their colleagues in the green spaces department, and to plunge into the heart of one of our eco-responsible approaches.
The results of this challenge are therefore very positive, and we maintain this dynamic by regularly proposing events, training, news, etc. to our employees. "
Myriam Lepetit-Brière
HRD of the Department of Yvelines
The game allows you to animate teams and create strong interactions
" Having first tested it with around 20 employees and then with 120 GreenFlex employees, it is a very nice way of mobilising teams on meaningful subjects but with a very pragmatic vision. The game and the team challenge really encourage them to go beyond their limits to change their daily practices: to initiate this necessary change in a fun way, to go further and further to reduce their impact and even to seek a positive impact. It is then up to us to make it sustainable! Objectives at the citizen level that are completely in line with our corporate objectives. The game allows us to animate teams and create strong interactions. A good team building tool that can be played very well for teams present in the offices as well as in telecommuting (practical during the confinement ...). An ultra-motivated team, open to suggestions, with whom it is a pleasure to work. "
Marlène Morin-Lallemand
Director of Consulting and CSR, GreenFlex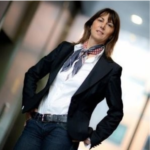 The challenge generated a lot of enthusiasm and involvement among the players
" A few hundred Acoss employees, divided into 10 leagues, embarked on 2 weeks of My Little Planet ecological challenges during the SEDD 2020. 1249 challenges were validated! We particularly appreciated MPP's tailor-made support and the "turnkey" dimension with a very simple, well-designed system and variable geometry challenges that were fun, educational and meaningful. The fact that we were able to use our tools for conversation (Teams in this case) greatly facilitated internal appropriation. The challenge generated a lot of enthusiasm and involvement among the players, great photos and very positive testimonials. This was a great opportunity, in the midst of a health crisis, to create a social link and raise awareness among employees of the challenges of preserving the planet, by getting them involved and having fun! This is the strength of MPP! "
Emmanuelle Sainson
Assistant to the Director of Transformation to Acoss
Any questions? 




Want to get your colleagues to play? Get a quote? 
👉 Contact us!