They are linked to the content of the game and are included in one of the challenges of the edition as they facilitate the MPP Players to take action and therefore increase the environmental impact of the game!
 "Being an MPP partner,
it was for us
a great opportunity
to further raise awareness more
of citizens to solutions to protect the ocean.
An experience that we will not hesitate to
not to be repeated".

    Malaury Morin, co-founder
of Blutopia

They are listed in the "Festival of Ecology" calendar for each edition. In concrete terms, these are workshops, conferences or programmes centred on an ecological theme, led by an expert, which takes place online or in person. The proposed events can be free or paying, according to the choice of the partner. (MPP does not take a commission on the registrations made).
                                          "For us, being an MPP partner,
                                       it is a great opportunity to go
                                 meeting citizens who are listening
              of our climate challenges and motivated to change
         their habits and reduce their impact on our planet.

           Annabelle Rabhi, co-founder of Chouette Impact
OUR PARTNERS ECOSYSTEM and AWARDS

     
Some support us by being relays, which allows us to find our famous nuggets: the MPP Ambassadors, the people who seek to raise awareness in their surroundings by creating their own leagues! Others support or allow the financing of the MPP association financially in order to contribute to the development of the association!
To be noted All of our challenge and event partners (associations or general interest organisations in the broadest sense) have been selected because we believe that they contribute to raising awareness, taking action or increasing the skills of MPP Players to promote the ecological transition. We are in no way paid to list them. There is simply an exchange of visibility on the part of the partner to enable us to find new League Ambassadors within their community!
Alone we go LESS fast, together we go FARTHER! To all of you, thank you very much, we are ❤️ !
   

 Our post-publication partners  
These partners support the companies that participated in MPP in their ecological transition, with a view to the assessment carried out at the end of the challenge. They follow up on their areas of improvement according to the themes identified during the challenge. They also propose actions to be implemented in the long term.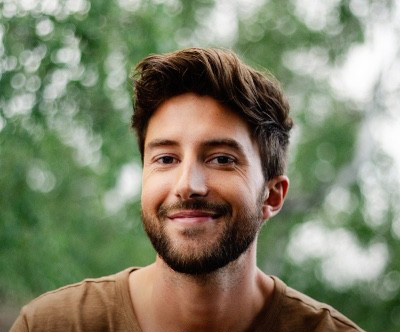 ARTHUR AUBOEUF, the optimistic entrepreneur!
Coming from the sports world, he gradually devoted himself to his passion and now speciality: the creation of online communities.
A creator of links and a child of nature, he ended up combining his two loves from one entrepreneurial adventure to another, with the birth of the Time For The Planet project.
In 2019, he co-founded, together with 5 other entrepreneurs Time for the planeta citizen investment fund. The aim? To raise €1 billion by 2030 and deploy 100 major innovations to combat climate change.
Time invests in innovations that have a direct or massive impact on greenhouse gases. 100% of its profits are reinvested instead of being distributed via dividends and 100% of its innovations are made available to the world as open source.
In January 2022, more than €8 million has already been raised!
"It is no longer time for competition, but for cooperation!
Decarbonising the global economy, creating new environmental success indicators such as the "rate of return for the planet", democratising open source licenses to encourage the deployment of environmental initiatives, putting money on the side of preserving the planet... The challenges for Arthur and Time for the planet are numerous!
CAMILLE alia "girl_go-green",
Camille is an influencer committed to the protection of the environment. Over the years, she has become a real pro at minimalism and Zero Waste and shares her advice with her community of 46K subscribers!
Her Insta page is full of tips and DIY to reduce waste and turn to natural cosmetics. But also, vegetarian recipes, tips to treat yourself naturally, to reduce your energy consumption and to take care of yourself. Her Instagram account is ideal for learning how to consume more responsibly and reduce waste! All told with humour and good humour!
Girl Go Green is a multi-faceted account, useful for getting started in ecology or getting more skilled!
With such a commitment, the profile of Camille as the godmother of the edition was unanimously accepted by the MPP team.
LISA a.k.a "lilyslowly
Lisa is committed to the protection of the environment and more than a sportswoman (100km trails don't scare her 🏃♀️) she admires the beautiful landscapes that Nature gives us! Lisa shares her adventures and tips, even recipes (vegan🌱) with her community of 42 K subscribers 🚀
With a very, very, very strong taste for challenge + her commitment to the environment, we are proud to have her as a sponsor.