NEXT EDITION OF THE ECO CHALLENGE :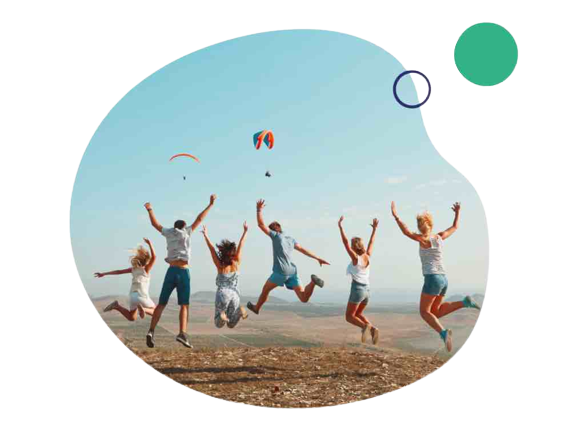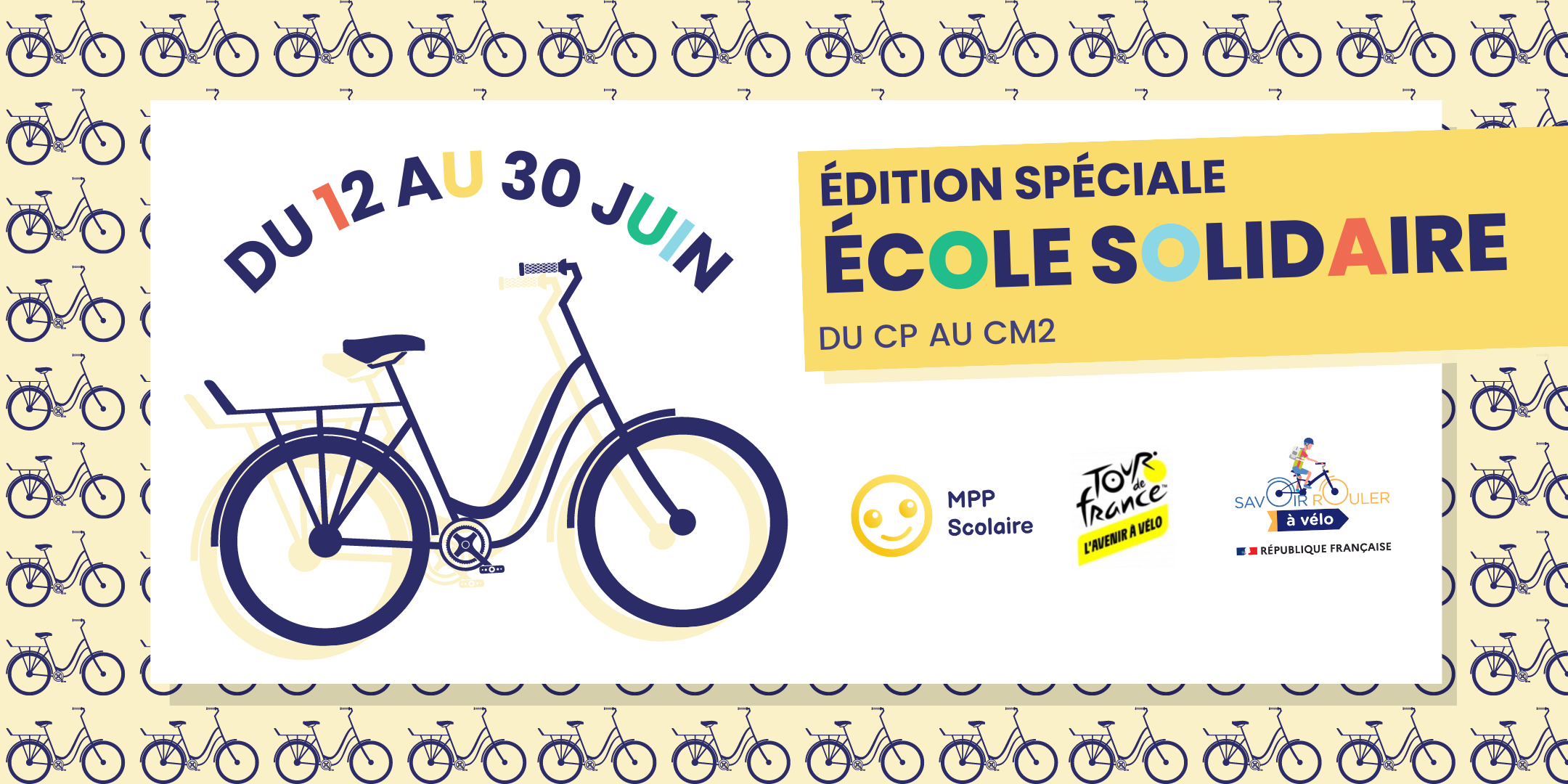 The ministère de l'Education nationale et de la jeunesse, le ministère des Sports et des Jeux Olympiques et des Paralympiques et le Tour de France s'associent, avec MPP, pour l'opération :
L'école solidaire – Un vélo pour tous les enfants – Le grand challenge Tour de France – Savoir Rouler à Vélo.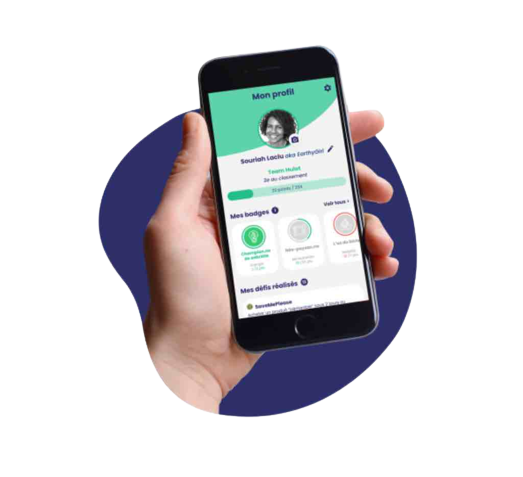 DATES OF THE NEXT ADULT EDITIONS 
- May 22nd to June 12 2023

- September 25th to October 16th 2023  2023
Ma Petite Planète 

      
What is it?
Ma Petite Planète (MPP) is a team challenge offering ecological challenges to be experienced between friends, family, colleagues (or classmates for the school version!) during 3 weeks.
The mission of our association? Raise awareness and get as many people as possible to take action for the preservation of the planet and living things!
The objective: Complete as many of the 60 bonus challenges for the planet as possible and avoid as many of the 20 malus challenges as possible to win, perhaps, the title of Great Ecology Zizou and the best league of the edition!
Ma Petite Planète

    
in figures
Bonus challenges for the planet
Taking a look back at the last edition:
Where are our MPP Players located?
Our MPP Players play all over the world. Mainly in France of course, in Europe but also everywhere on our little planet!
See in detail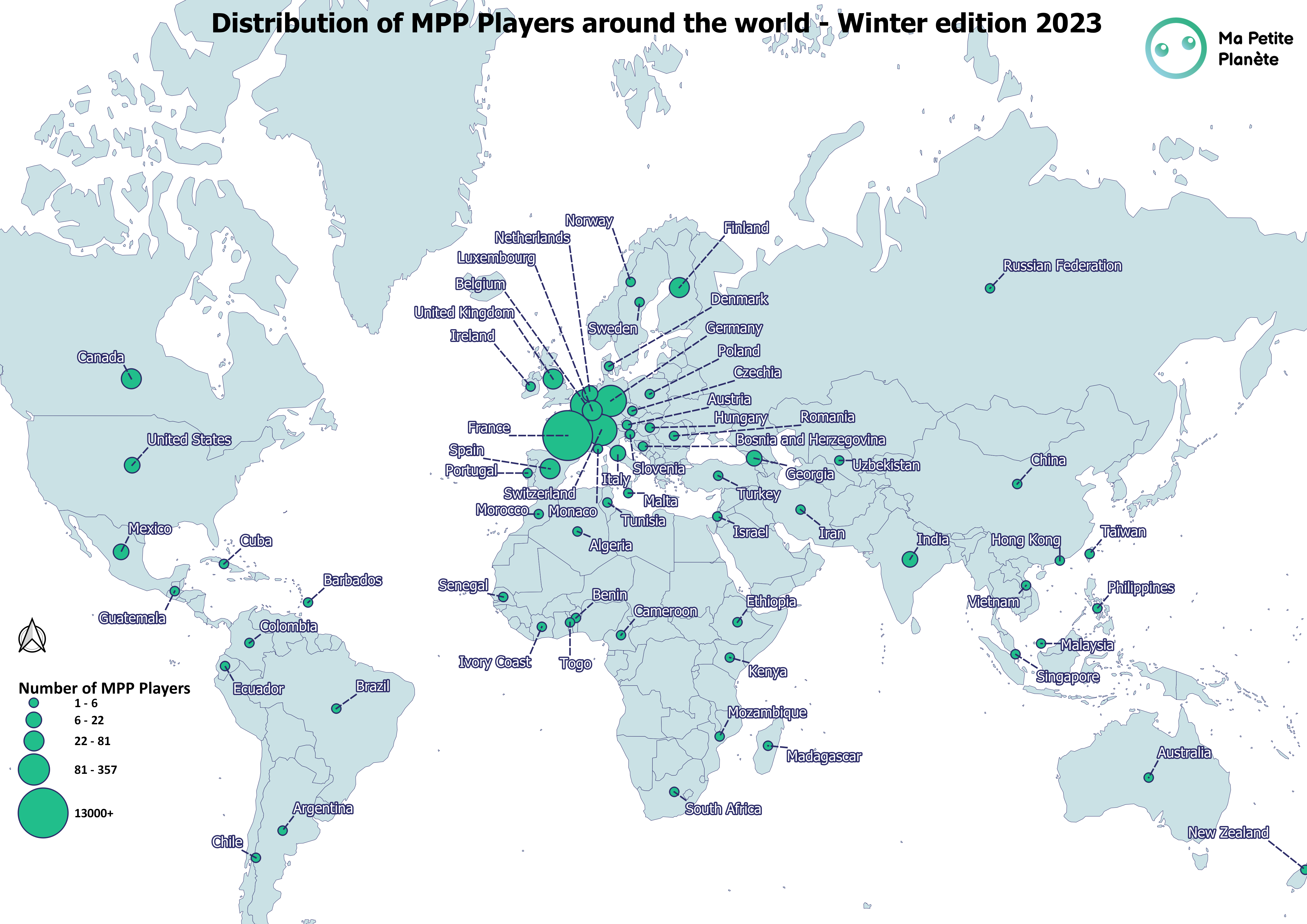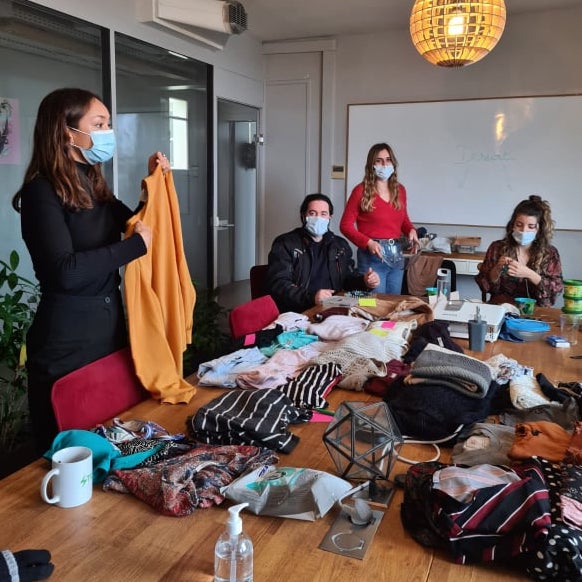 Very good concept!
"Very good concept! Great board which allows to educate through the game, to raise awareness on ecological issues, develop new habits, think of new ecological tips, discuss, share knowledge, lead to certain considerations... Very relevant tool to become aware of things! Very good stepping stone to improve our practices for respecting the environment, while remaining a fun game! Competition, human adventure, mutual aid and good times guaranteed! 
Sarah - MPP Ambassador
Great experience!
"You do the challenges you want, when you want. There's something for everyone and every level of "ecological transition" 😉 It allows you to adopt certain good habits, take on new ones, understand the impact of your actions, be enriched by information and encounters! In short, I loved the content and the design! The concept of leagues and teams creates a real emulation, we want to play more than 3 weeks! THANK YOU and ready for the next edition!
Margaux - MPP Player
This game is great
"This game is great to take up challenges with friends or family (especially for those who like competition lol)! And it's very well organised, congratulations to the MPP team! I think it's the best way to raise awareness and to learn about ecological and solidarity actions. 
  Looking forward to the next session 
" 
Océane - MPP Player
Nice experience
"It was a great experience that helped me a lot in my desire to consume less and better. It is sometimes difficult to start a healthier lifestyle (for oneself and for the planet!) on your own and in the right way. To my great surprise I now feel quite capable of adopting a flexitarian diet thanks to the vegetarian challenge!
Ana - MPP Player