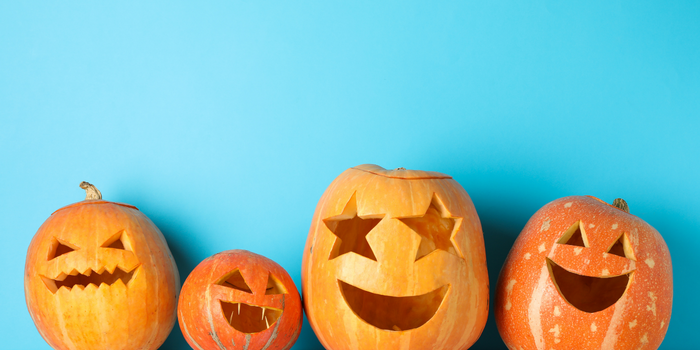 Zero Waste Halloween
Hallogreen: a zero waste Halloween!
Only a few days left before cities and villages are invaded by small and large ghosts 👻, zombies 🧟, vampires 🧛, witches 🧙 and other Halloween creatures...
Then comes the inevitable question: how to live this party in zero waste mode? 🤔 Let's look for some answers together...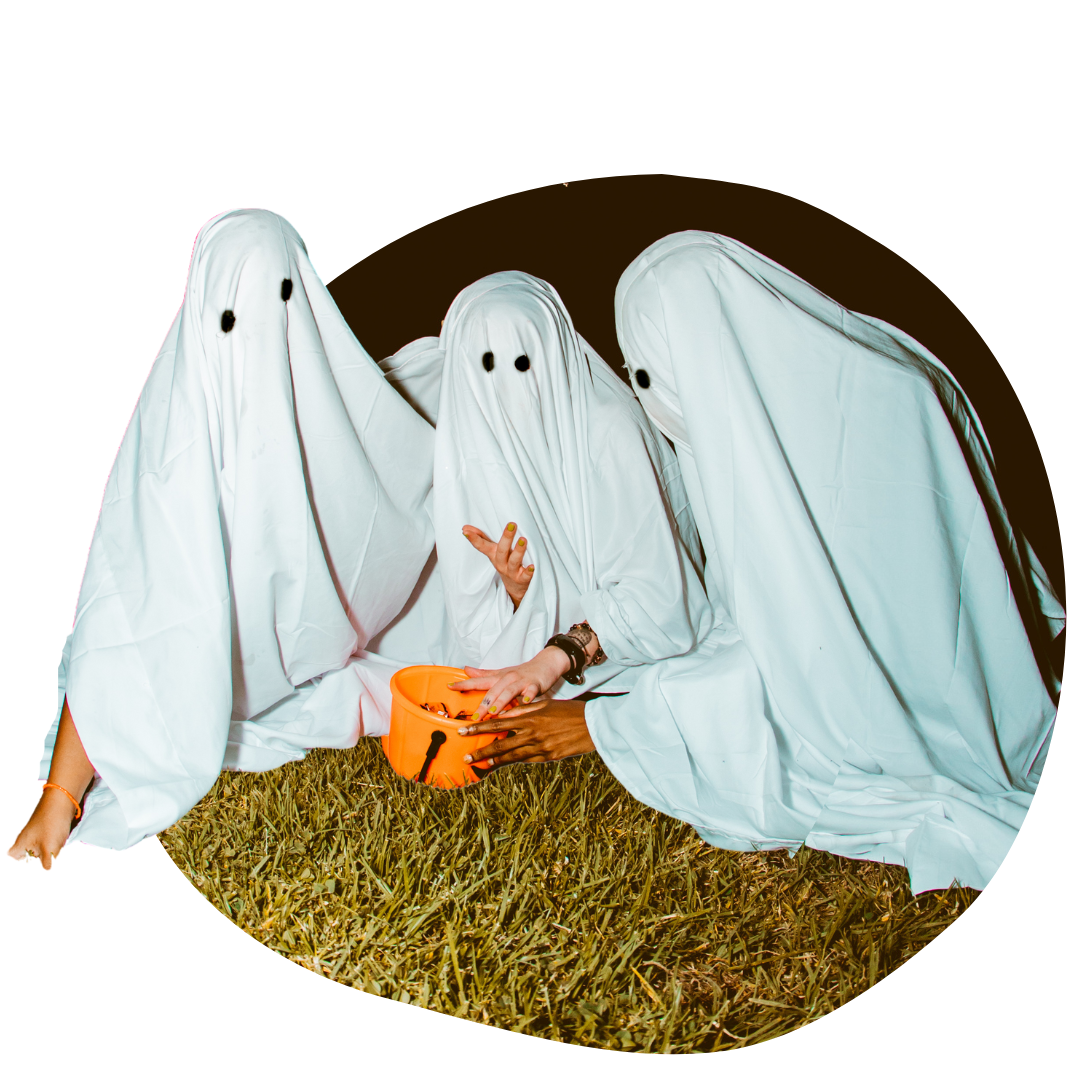 The disguise
Let's start at the beginning: no creature will wander the streets without a proper costume! Don't worry, the second-hand and DIY worlds are wide open to you! (who said "squeaky"? 😱) :
The opportunity : ressourcerie, Emmaüs, second-hand clothes, Leboncoin (There are plenty of ways to find second-hand costumes of all sizes, at reasonable prices, and for an evening out you don't need to spend a lot of money.
 Donation or loan The idea is to go around to family, friends or colleagues to find some treasures to wear during this festive night (on a loan basis or in exchange for some homemade sweets...)

😏

)
DIY With a pinch of creativity, get dressed up with your ten fingers! Looking for inspiration? Let me help you with these

7 zero-waste costume ideas to make at the last minute.

 
Sweets
  First and foremost, every "harvest" requires a nice (and indispensable) accessory: a candy basket!
Option 1, the

bucket

: an old jar of cottage cheese, an empty paint can, ... : a few tubes of gouache, scraps of paper, scissors, glue, stickers lying around in the bottom of drawers and that's it
Option 2, the bag : For the more patient, opt for making a fabric bag out of an old sheet or t-shirt (with or without a needle if possible), tuto here ). It is then possible to customize it to make it more frightening (felt pens, threads, wool, paint... let your creativity run wild!)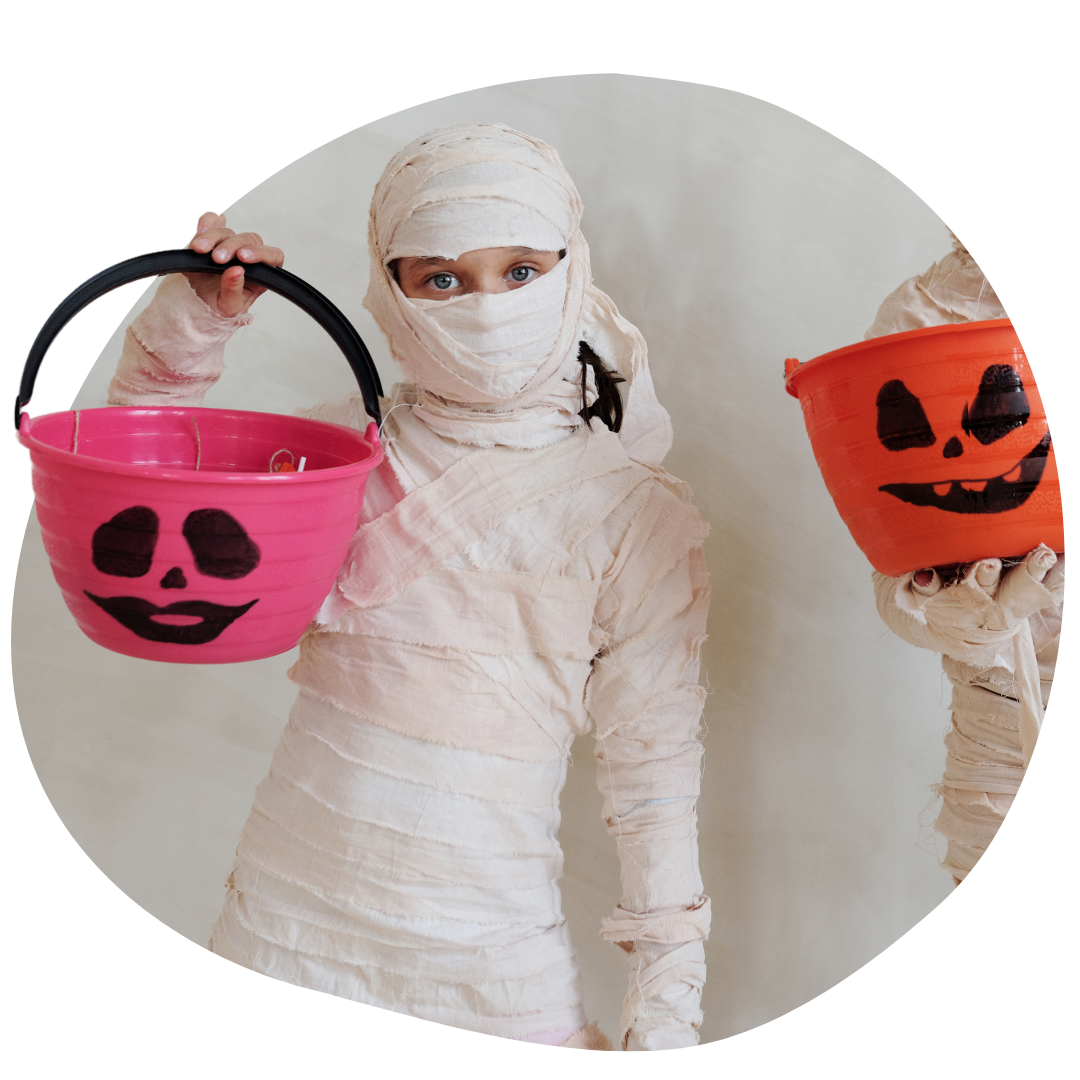 If you don't want to end up with a lot of bad spells, consider preparing a stock of treats to hand out and focus on :
The instruction: the purchase of sweets in returnable boxes from

VracNRoll

for example.
Buying in bulk : I have just discovered this shop, Q&K ConfectioneryI'm looking for ideas near my home in Touraine and I'm thinking of going there!
Home-made : cakes, sweets... We offer you some recipe ideas in our article Making your own zero waste Halloween treats. You can also find inspiration in here.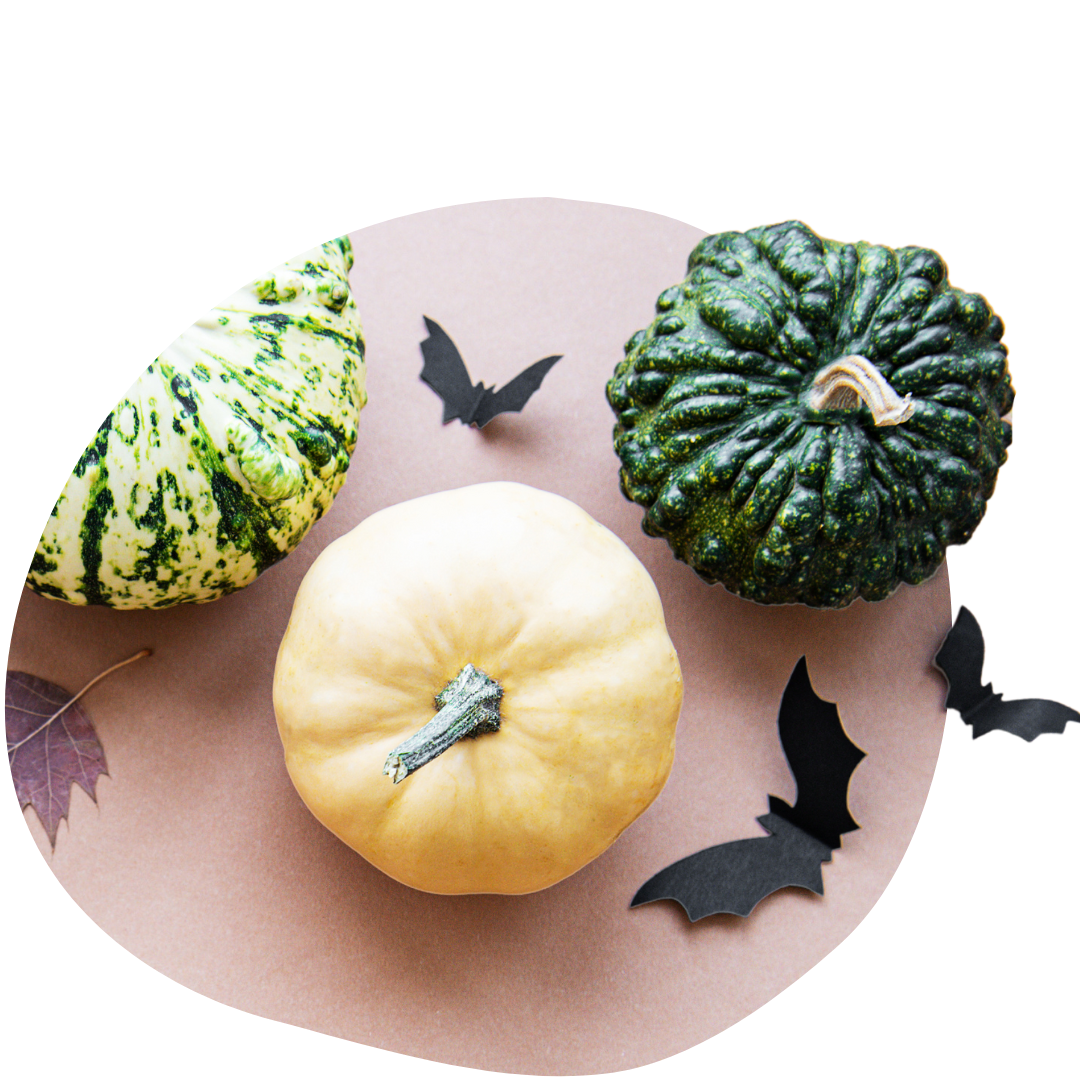 The decoration
Walking around casting spells is (very) good, but adorning your home with beautiful and terrifying (or not) decorations is also good!
Here are some ideas:
Bloody decoration : make bloody candles by simply melting a red candle and pouring it around the edges and along the length of a white candle.
Natural decoration : play with your creativity using orange dead leaves

🍁

You can eat them in one way or another the next day!

🎃
Smart decor Make mini pumpkins from oranges or clementines. Once they have been quartered (same process as for pumpkins) and with a little patience, they can be decorated in the same way...

🎃

Classic design Nothing is more effective than good old white sheets that will easily turn into hanging ghosts

👻
Halloween table
What would Halloween be like if we didn't also sit around a table with some "horrible" friends to put some Halloweenesque (vampire) food or drinks under our teeth: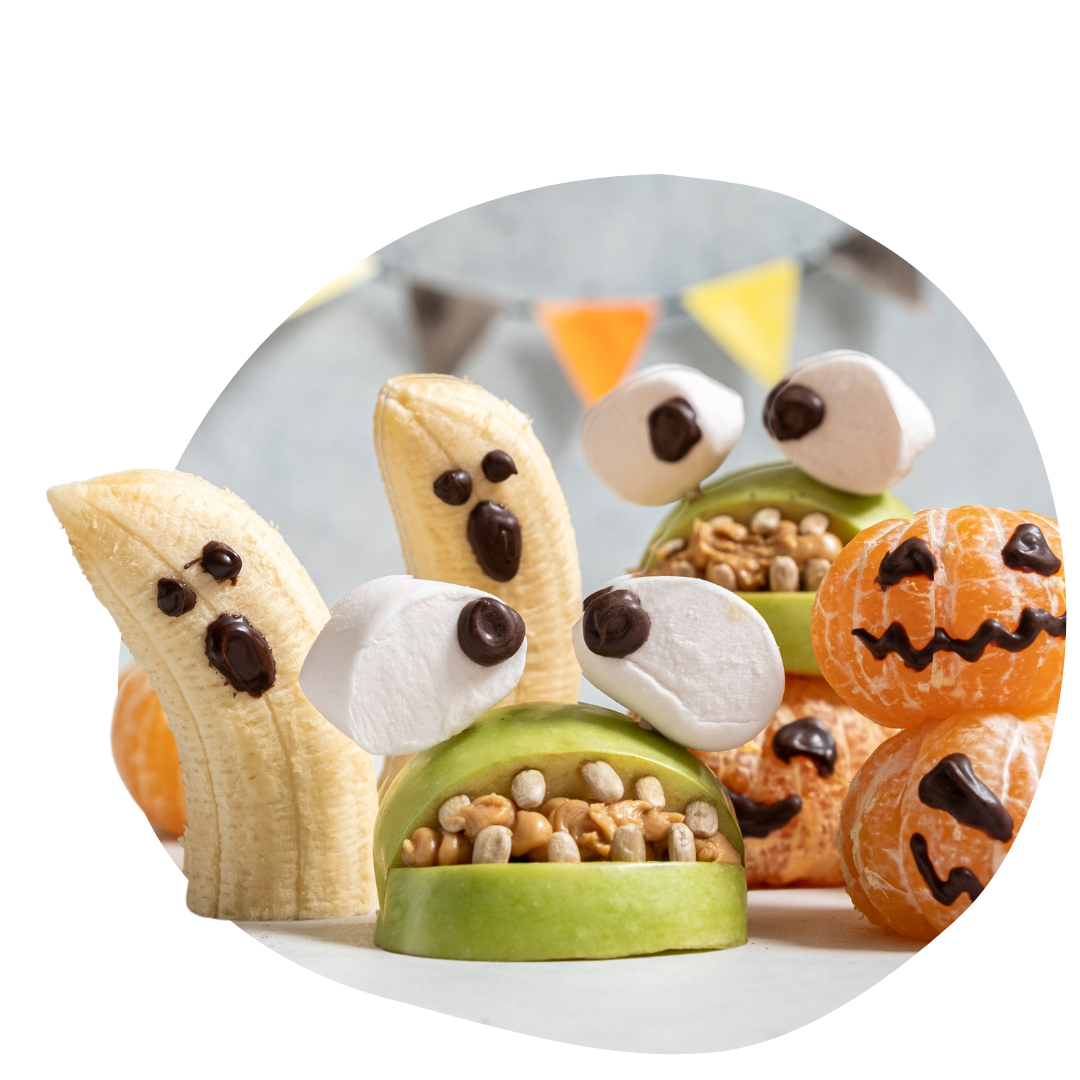 Drink sideTo make it, fill a plastic glove with water, close it and, after a quick trip to the freezer, unmould it!
Aperitif side, here for a maximum of inspiration (to be adapted for a vegetarian Halloween... huuum even better!)

Go on, have fun, I'll leave you to it as I only have a few days left to get it all ready! 🎃🕸👻🧪🧹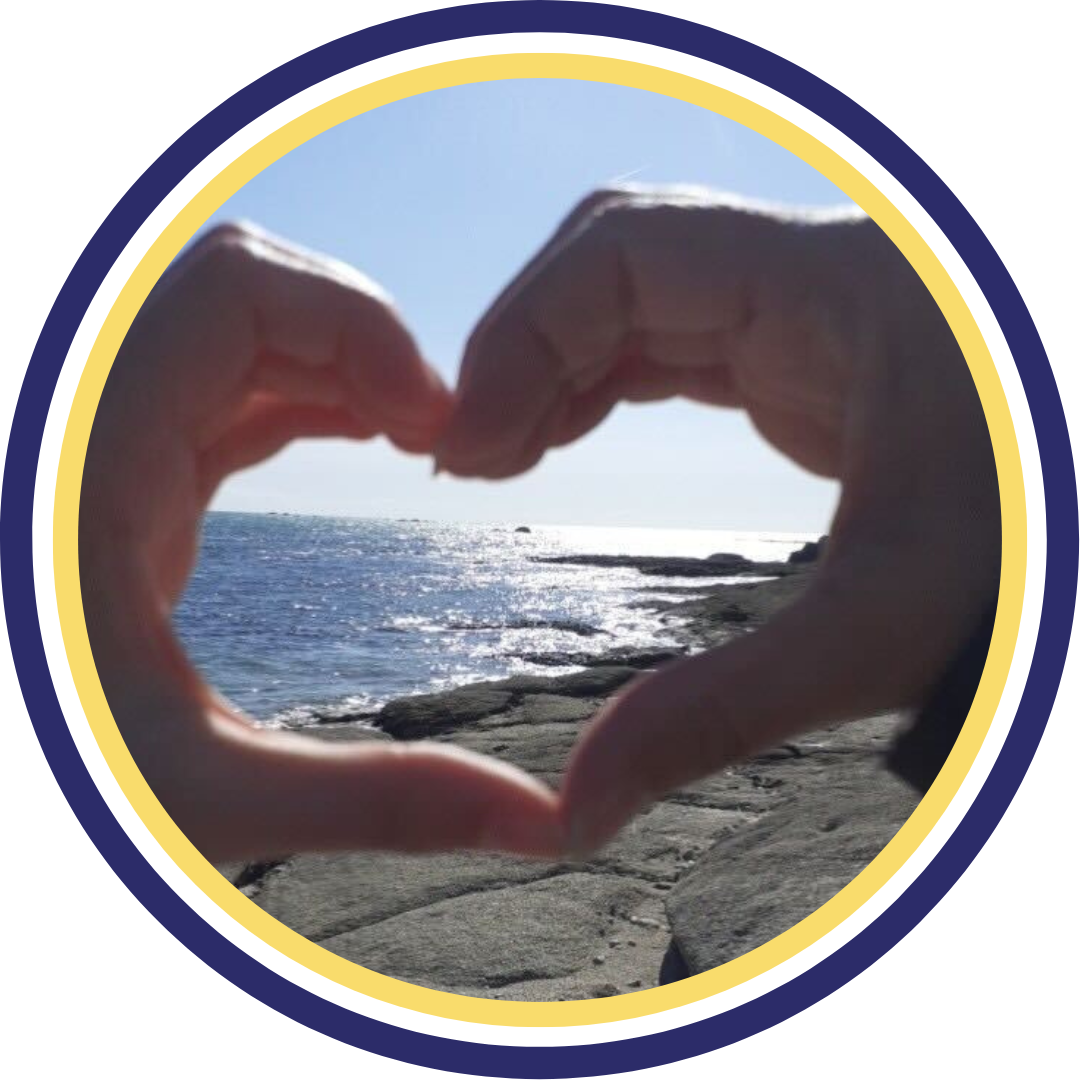 This article was written by Sabrina and Manon, mother and daughter, MPP volunteers from Tours...
and followers of the beautiful Native American legend of the "Little Hummingbird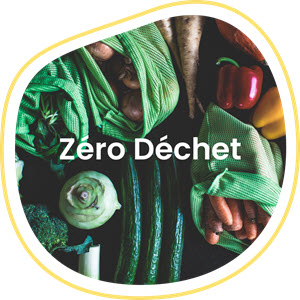 CONTACT US
MPP COMPANY
mathilde@mapetiteplanete.org
SCHOOL PPM
chloe@mapetiteplanete.org
OTHER
clement@mapetiteplanete.org