The MPP ecosystem: the people who make it up, its news and its innovations!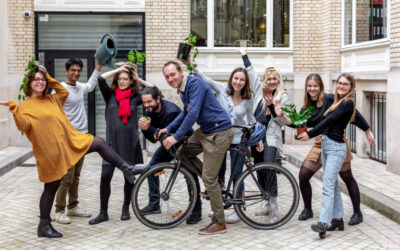 Do you want to take a look at the evolution of Ma Petite Planète? The evolution of the team, the number of MPP Players and challenges completed, the school edition, our proudest achievements...We go through everything! 🧐👇MPP THEMES Upcoming themes
Meet Chloe, MPP volunteer since summer 2021 and primary school teacher! What led you to get involved? I've always been careful about waste sorting, I had a few washable wipes to remove my make-up, but I was clearly not eco-friendly,...
This is Sarah, Artistic Director in the field of graphic and web design in Aix en Provence and... the great Zizou of ecology Spring 2022! Hello Sarah! A few words to introduce yourself? I love to play and to make others play (I can do it with my own hands).