Trick or treating for a Zero Waste Halloween!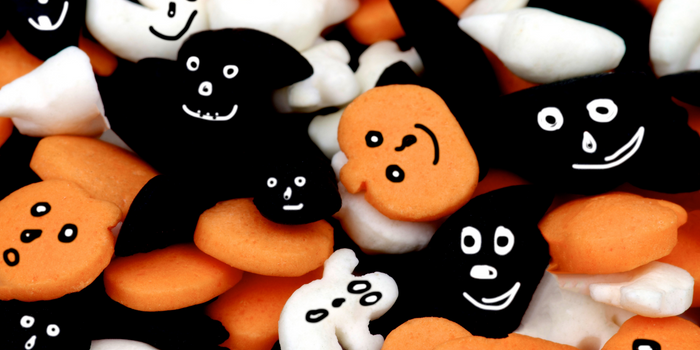 Faire ses friandises pour un Halloween Zéro Déchet
Gourmet and homemade Halloween

Halloween is known for its decorations, costumes and other fantasies, but above all for the distribution of FRIANDISES! 
For a greener and more responsible Halloween, we propose two zero waste alternatives to the sweets of the supermarkets. 
Our golden rules : 
No final packaging (and ideally not for the ingredients either, to be found in bulk)

Operation Phoenix (a challenge that you could find in the My Little Planet challenge): use one or more foods that we usually throw away

Seasonal foods  
Fruit sweets
What is Halloween without candy? 
For this first recipe, we present you with a recipe for vegetarian and easy-to-make fruit candies. 
Here is the recipe, to be followed step by step: 
Ingredients : 
110 mL syrup (of your choice, and if it's homemade, even better). 

3 tablespoons of fresh or concentrated lemon juice (remember to remove the pulp) 

4 g agar-agar (natural gelling agent that replaces gelatine)
Preparation: 
1- Heat the syrup and lemon juice in a saucepan over medium heat. 
2 - Add the agar-agar. 
3 - Mix everything together with a whisk (so far, it's pretty simple, isn't it?). 
4 - When the mixture starts to boil, remove it from the heat. 
5 - Now you can pour the mixture into small moulds of your choice (if you don't have any, don't hesitate to go to your nearest recycling centre to get some).
If you don't have one, you can either cut the dough with a cookie cutter (or a knife) or go to your local recycling store and get a great mould! 
6 - Leave to cool for at least 2 hours at room temperature. 
7 - You can finally unmould the sweets, it's ready!
Caramelised pumpkin seeds
I challenge you to find a more zero waste recipe
(and simpler) than this one!
Ingredients : 
Dried pumpkin seeds (about 250g)
6 tablespoons caster sugar
1 pinch of salt
Spices according to your taste (cinnamon, cumin, 4 spices ...)
1 tablespoon of oil
Preparation: 
1- In a large bowl, mix all ingredients except pumpkin seeds and sugar.
2- Heat the sugar and oil in a saucepan over low heat.
3- Add the pumpkin seeds and mix well.
4 - Add the mixture to the bowl and mix.
5 - Place the seeds on baking paper or a non-stick plate.
6- Leave to cool.
7 - Enjoy!
Lil' Cinnamon roll
This is the recipe for autumn! Mini cinnamon rolls are the perfect alternative to store-bought sweets. 
Ingredients (for about 30 pieces) : 
For the dough :
500 g flour
100 g cold butter
25 cl of milk (you can use the milk of your choice)
30 g brioche yeast powder
60 g sugar
1 teaspoon of salt
1 whole egg 
The cinnamon filling :
50 g melted butter
3 teaspoons ground cinnamon
60 g brown sugar
Icing :
120 g icing sugar
1 egg white (you can use the remaining yolk to brown the pastry during baking) 
Preparation: 
1 - Put the yeast in the warm milk and let it dissolve.
2 - In a food processor or by hand, Pour in the yeast/milk mixture and add the flour, salt, sugar and egg and knead for 10 minutes. Then add the butter in pieces and knead again for 10 minutes.
3 - Cover the bowl with a tea towel and leave the dough to rise for 1.5 hours (the dough should double in volume).
4 - Meanwhile, prepare the cinnamon filling by mixing all the melted butter, cinnamon and sugar in a bowl.
5 - Remove the dough and roll out on a floured work surface into two rectangles (or more if you want smaller cinnamon rolls). Spread the cinnamon filling on top.
6 - Roll the pasta into balls.
7 - Cut the sausages into slices and place them on baking paper. Remember to space them out so that they don't stick together during cooking.
8 - Cover the dough with a clean cloth and leave to rise for 45 minutes to an hour.
9 - Preheat the oven to 180°C (gas mark 6).
10 - You can brush the cinnamon rolls with a mixture of egg yolk and water so that they turn golden when cooked. Put them in the oven for 25 minutes.
11 - For the glaze, mix the sugar and egg white. Wait until the cinnamon rolls have cooled and then drizzle the glaze over them with a fork or spoon.
This article was written by Hugopure product of the South-West (Certified Organic Agriculture)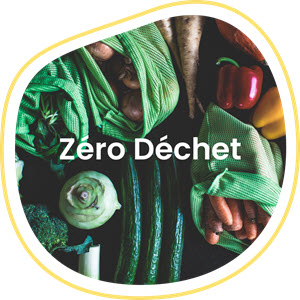 CONTACT US
MPP COMPANY
mathilde@mapetiteplanete.org
SCHOOL PPM
chloe@mapetiteplanete.org
OTHER
clement@mapetiteplanete.org