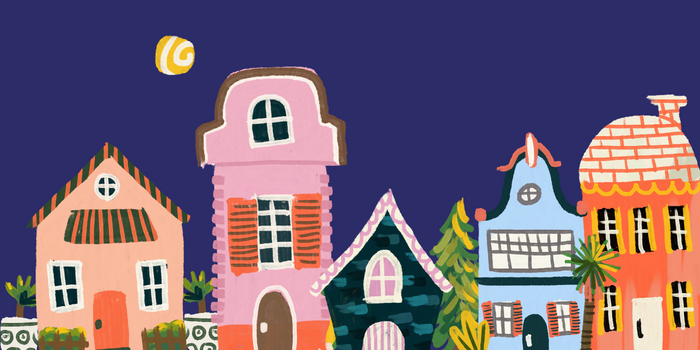 Zero Waste House
How to go zero waste at home
As you can see, it is easy to replace bulky and polluting products with zero waste solutions.
Pas à pas, on t'accompagne dans ton passage à la « maison zéro déchet ».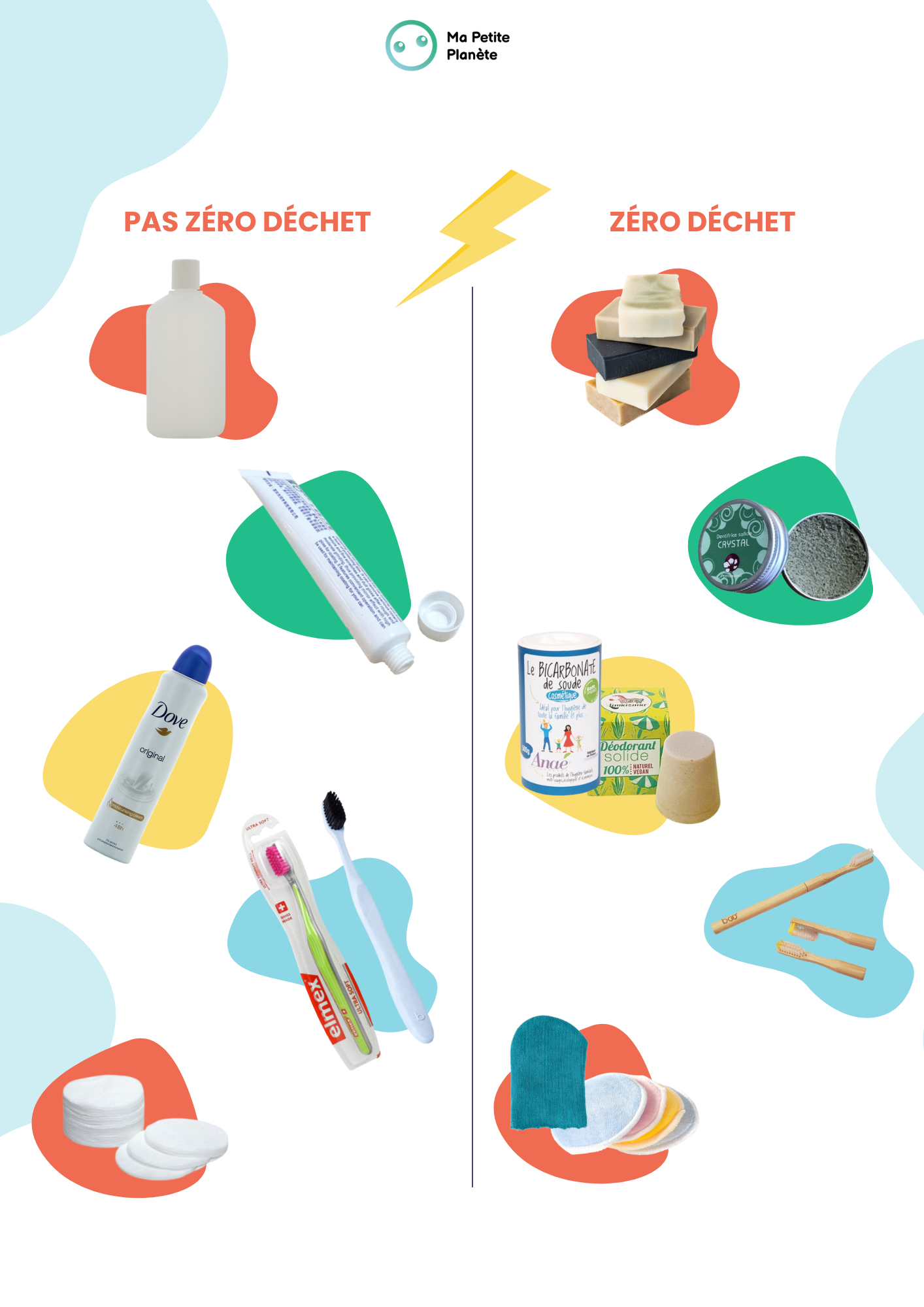 Zero waste bathroom
Solid soap and shampoo
No more soap and shampoo bottles. In addition to being zero wasteSolid soaps and shampoos last longer! Indeed, a solid shampoo or soap is equivalent on average to 2 or 3 bottles.
Zero waste oral hygiene.
Solid toothpaste is THE product for a zero waste dental routine ! There are many choice and tasteYou can even do it yourself. Then, replace your plastic toothbrush with a toothbrush in bamboo or a toothbrush with a changeable head (in addition, some wooden toothbrushes can be composted once used).
A deodorant that is good for your body and the planet
In addition to being bad for your health, especially because of the aluminium salts, spray deodorants pollute! You can replace it with a zero waste deodorant: the bicarbonate of sodae mixed with a skin of water, deos of zero waste brands...The list is long!
Responsible make-up removal
This is probably the best known option! There are several options available to you: reusable cotton pads, make-up remover sponge (with this, you don't even need make-up remover)!
Zero waste rules
A long-term investment: menstrual panties
The period panties have it all: ecological, economical in the long term and comfortable, there are only good reasons to adopt them! They will last you an average of 5 years.
In the same family, I call ... washable towels!
Like menstrual pants, washable sanitary pads are a good alternative to conventional sanitary pads.
A new ally: the menstrual cup
The menstrual UPC can be stored for up to 12 hours and holds up to 3 times the capacity of a buffer. It is a practical, ecological and economical alternative!
A little bonus to help you get through your period:
We all know about the classic hot water bottle but did you know the flax seed and/or cherry pit hot water bottle ? It is an ecological alternative because the linseed is produced in France. The hot water bottle has many other benefits: diffusion of soft heat, analgesic and comfort.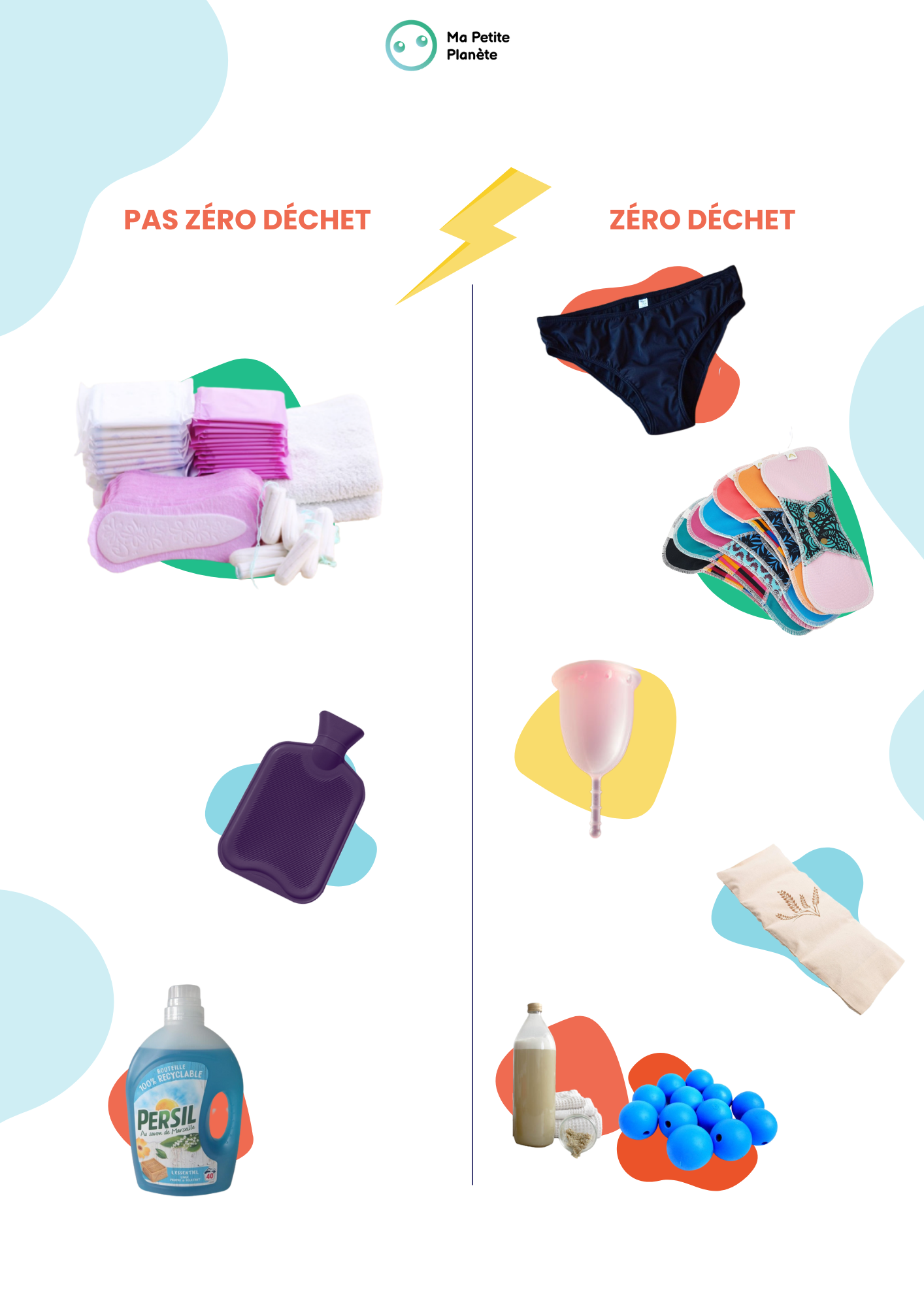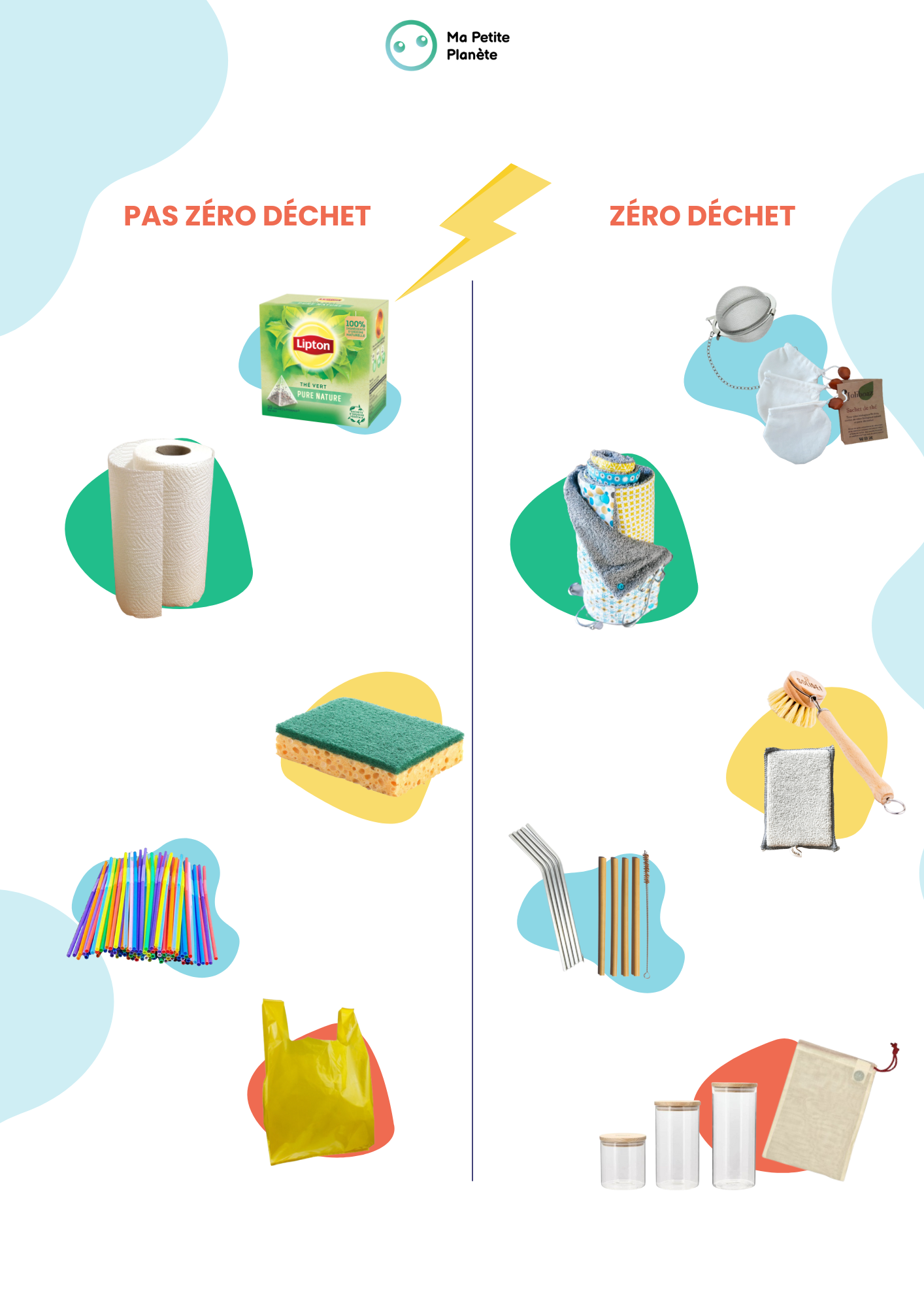 Zero waste kitchen
Zero waste teas and infusions:

Replace your tea bags with loose tea. There are only advantages: more choice of tea, space saving and more ecological!

Le sopalin lavable est une alternative zéro déchet à adopter. Véritable allié du quotidien, le sopalin lavable est stronger and more economical for the long term. Sew it yourself or find it in zero-waste shops.

Going zero-waste means adopting a more sustainable and ecological sponge: the washable sponge or tawashi will be your best friend. You can complete your collection with a reusable brush or scraper!

There are an estimated 8.3 billion plastic straws lying around the world. Reason enough to switch to reusable straws, right? There's a wide choice: stainless steel straws, glass, wheat, straw straws...

One last effort for the road:

Fabric bulk bags and glass jars to store your shopping!
Et vous, elle est comment votre maison zéro déchet ? 
Peut-être vous êtes vous lancés dans d'autres initiatives zéro déchet comme la lessive maison, les yaourts maison, les couches lavables ?! Autant d'initiatives et de gestes à partager sans compter, alors déjà, Bravo, et continuez !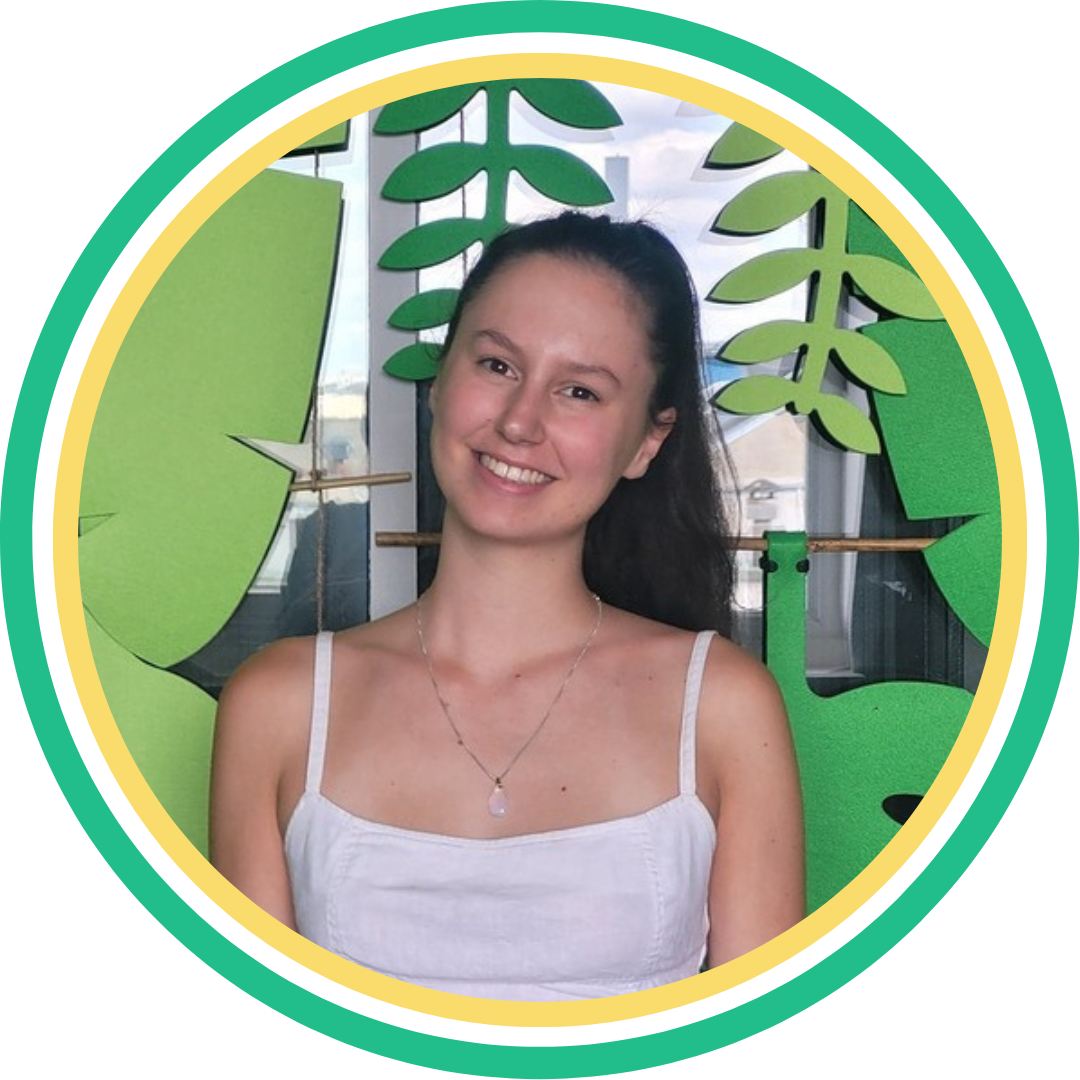 This article was written by AndreaHe is addicted to good food and nature trips.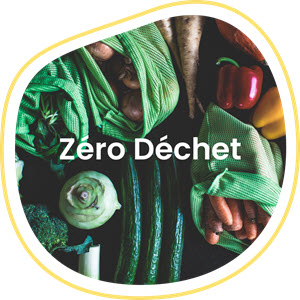 CONTACT US
MPP COMPANY
mathilde@mapetiteplanete.org
SCHOOL PPM
chloe@mapetiteplanete.org
OTHER
clement@mapetiteplanete.org