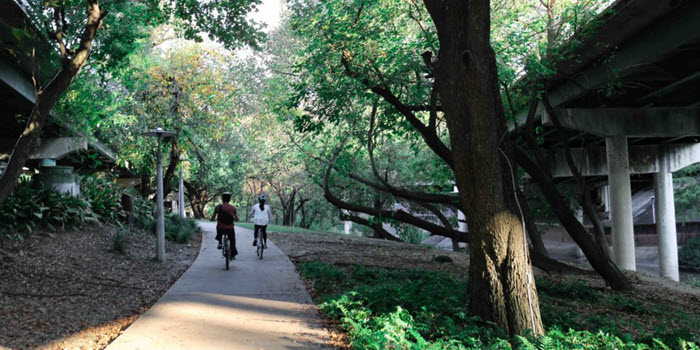 What is inclusive mobility?
Who has never missed an event just because they didn't know how to get there? The aim of inclusive mobility is to overcome this problem by making mobility offers accessible to all users, and in particular to people in economic or social vulnerability. 30 to 40 % of French people have given up leisure activities due to lack of mobility. MPP invites you to embark on an inventory of the situation and the initiatives put in place.
Not so inclusive mobility
Mobility is essential to everyone's life. It allows access to services, goods and living together. It has an impact on health, education, family relations, culture, etc. Going to work or school, going to a medical appointment, shopping, joining family or friends are all everyday journeys that are not accessible to everyone.
Indeed, according to a Inclusive mobility laboratoryIn France, 7 million people face difficulties in terms of mobility. The problems linked to inclusive mobility concern all users and in particular people on low incomes, jobseekers, young people in rural areas, elderly people in isolation or people with disabilities.
Developing appropriate solutions can help people to break out of their isolation by regaining access to facilities, services and employment, thanks to better and cheaper transport. As indicated by various associations in the Gazette des communesToday, it is necessary to invent new, collective, participative and inclusive ways of getting around, in line with environmental issues.
Include everyone in daily travel again

Supporting communities to help mobility
Public policies have a big role to play in inclusive mobility, but they are not the only ones.
In 2019, the law on the orientation of mobilities has been set up. It allows for a rethinking of the collaborations between public, private, associative and citizen actors. The work of the regions can be supported by the Inclusive Mobility Laboratory, a resource and expertise centre created in 2013 to support the development of mobility for all. The website All mobile also proposes to pool knowledge and experience to support local authorities.
Solutions to promote inclusive mobility
Fortunately, there are many complementary solutions, financially and physically adapted. They must be offered in the different territories in order to meet the needs of each one, taking into account the networks and specificities of rural, urban and peri-urban areas.
Thus, solutions can be put in place by local authorities to facilitate autonomy and to carry out daily journeys: solidarity garage, car-sharing, social driving school, development of public transport networks, facilities for cyclists (our little favourite), financially accessible subscriptions, itinerant systems to encourage the use of public transport. velotaf e.g. bicycle workshops, transport on demand services, social utility transport services, etc.
The mobility support platforms (WimoovIn addition to the above, a number of other organisations (e.g. the European Commission, regional platforms, etc.) offer information, training and support to the public to ensure that the various solutions proposed are actually taken up. By relying on the expertise of all these actors, the aim is to allow everyone to have freedom and choice in their travels to build the collective models of inclusive and sustainable mobility of tomorrow!
This article was written by CécileHis motto is "learning to walk is first accepting the idea of falling" (P. Bottero)